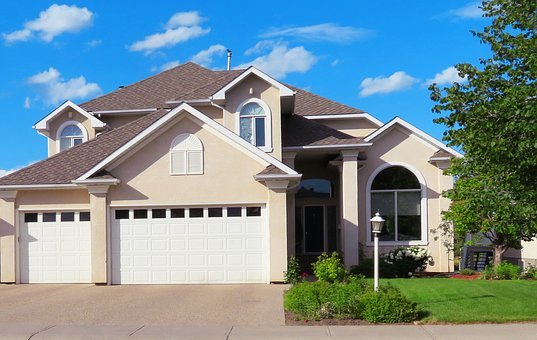 Each month that goes by, we see big and small shifts in our real estate market. For instance this week, the Mortgage Bankers Association reported that the 30-year fixed-rate mortgage saw the largest weekly decline since 2020, falling to 5.43 percent. It had been 5.74 percent. And the drop in rates led to increases in both refinance and purchase applications. But compared to a year ago, mortgage activity is still depressed.   But lower rates combined with signs of more inventory coming on the market could lead to a rebound in home buying, according to the MBA. 
The weekly fluctuations of the mortgage rates are the small shifts.  The monthly reports we receive from the California Association of Realtors illustrate larger shifts. For instance in June, CAR's report, its most recent,  shows that home sales declined more than 8 percent from May and were down almost 21 percent from last June. And so far this year through June, home sales statewide are down nearly 11 percent. But, in June the median home price was almost $864,000 which is down 4 percent from May yet up 5.4 percent from last June.  
Inventory Is Rising
Indeed, the market is cooling down.  We're now longer seeing the frenzied buying.  In fact, we are seeing in a number of cases in East Bay price reductions, homes sold for less than the asking price and, yes, even an expired or two. Yet, CAR anticipates the median home price in the state to increase nearly 10 percent this year, a solid gain. And it expects the 30-year fixed rate mortgage to end the year round 6.25 or 6.5 percent.  In California, at least, the big picture is home prices are continuing to rise but not as quickly.
Meanwhile, in Contra Costa County home sales dropped 18 percent in June from May and 31 percent from a year ago. The average sold price lsat month stood at $976,940 which is 14 percent lower than May and 1.3 percent lower than June 2021. Locally, we also are tending to see increases in inventory, which ultimately can affect prices. For instance in Orinda in July inventory increased 149 percent to nearly 3 months, according to the MLS. The average sale price was just over $2 million and that was down by 10 percent. Pleasant Hill in July saw a 221 percent increase in inventory to 2 1/2 months yet the average sale price rose 10 percent to $1.19 million.  And in Walnut Creek inventory increased 153 percent to 1 1/2 month's supply. Here the average sale price was $1.8 million, an increase of 14 percent. 
The key thing to remember is that home prices will continue to rise—driven by supply and demand but also inflation. At this time, though, the experts don't believe they will rise as fast as they have in the past few years.