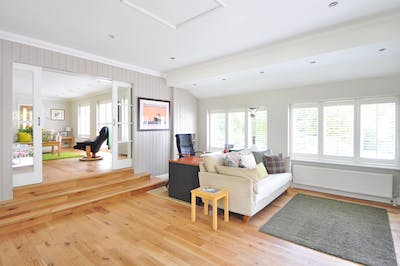 Selling a home today takes more work than it did a year ago. Back then home sellers could expect multiple bids to be rolling in once it hit the Multiple Listing Service even if the property was dated and in need of  repairs. Today with mortgage rates at 6.31 percent for the 30-year fixed-rate mortgage, more than double what it was a year ago, the picture has changed. While inventory in East Bay remains low, the higher mortgage expenses have reduced demand.
Making repairs or small cosmetic improvements that are important to buyers could make the difference between sellers getting their asking price or giving a discount. But not all renovations are worth the cost for sellers. According to the National Association of Realtors, the top three interior remodeling projects with the highest return on investment are hardwood-floor refinishing new wood flooring, and an insulation upgrade.
Some sellers might find a fresh paint job can impress buyers more than some costly changes such as a renovated bathroom. A big remodeling project, such as a new kitchen or deck, might not be worth the investment and delay a seller's timeline, given supply and labor shortages, says Jessica Lantz, NAR vice president. A hardwood-flooring refinish has a 147% cost recovery while at kitchen upgrade has a 67% cost recovery, she said.
Fix the small problems right away. Are there dog odors? Does the home need a deep cleaning? Is there a leaky faucet? The home must be clean, smell fresh, have clean windows, clean carpets, and ideally new paint.  Don't bother with projects that don't matter such as repapering the inside of closets. Instead, aim to fix anything that a home inspection would reveal.  Better yet, get a home inspection before you start to make sure you have covered the important repairs.